Stirling Ultracold's ULT-25NE Shuttle™ freezer is the only portable, deployable solution available today that can bring your ultra-low temperature (ULT) storage directly to the patient. The Shuttle freezer is ideal for clinical trials, biologic drug and immunotherapy delivery because it is small, energy-efficient and plugs into any outlet or DC power from an automobile adapter. This ULT freezer will keep injectable biologic drugs safe due to the reliability of the free-piston Stirling engine.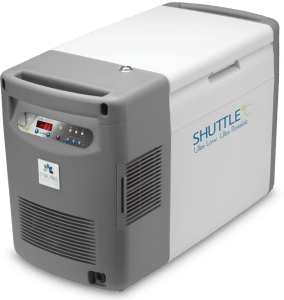 Biotechnology company, Amgen Inc., has developed the first and only FDA-approved oncolytic viral therapy called IMLYGIC®, which treats melanoma skin cancer lesions that have returned after surgery. Frozen IMLYGIC® vials require a transport and storage temperature range of -90°C to -70°C. IMLYGIC® must be stored in the carton and protected from light until ready to use.
Amgen is utilizing the Shuttle freezer to store IMLYGIC® in a clinical environment. The Shuttle freezer is an ideal storage solution for clinicians, hospitals and treatment centers because it is lightweight and easily maneuverable. To view a video that explains the storage and handling of IMLYGIC®, and features the Shuttle freezer starting about 5 minutes into the program, check out the webpage link here.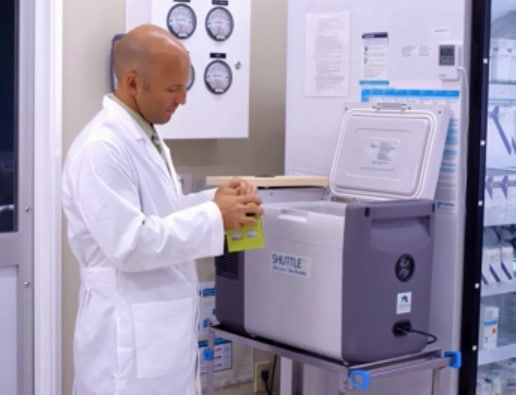 It's inspiring to see our ultra-low freezer being used on the front lines of fighting disease and improving the lives of cancer patients every day.
IMLYGIC® is a trademark of Biovex, Inc., a subsidiary of Amgen, Inc.