The International Society for Biological and Environmental Repositories (ISBER) is the leading professional society for individuals and organizations in the field of biobanking. At its 2015 annual conference in May, ISBER will run a symposium on biorepository financial sustainability through sound business planning. This will continue the discussion on financial sustainability in biobanking that started in 2014, which supported the creation of the sustainability grant opportunity by Conversant BIO that was announced this month.  The outcome of the grant opportunity will be a part of the larger symposium on business models for sustainability.
For this upcoming symposium, we have submitted an abstract to discuss the EPA's new, industry-standard test method and share our EPA-compliant energy consumption test results for the Stirling SU780UE upright freezer. These results support our published specs, which have shown that Stirling freezers use less than half the energy of comparable, cascade-compressor ULTs. With the significant energy cost savings and reduced carbon-footprint achieved by using our freezers, both financial and sustainability benefits are attainable for biorepositories, which is a major focus of the upcoming ISBER conference.
For more details on the EPA's ENERGY STAR standard for ULT freezers and why it's important for organizations in the biobanking field, review our blog post.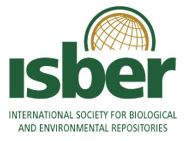 If you're attending the ISBER 2015 annual conference May 5-9 in Phoenix, you are invited to visit the Stirling Ultracold exhibit (booth #217) to see a demonstration of our ULT freezers.